"Every corner is like streaming postcards." - Oyster Jim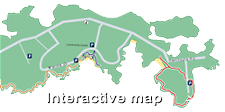 ---
Quotes from rave reviews:
Many THANKS to everyone who has posted rave reviews!
"My family loved this trail. A must see when in Ucluelet. "
"Easy trail with fantastic vistas. I have walked it in both a sunny warm winter day and in a windy winter rainy storm. I think I prefered the storm!"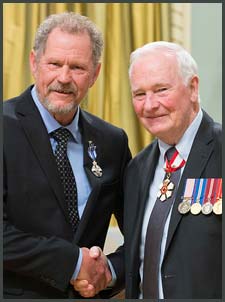 Oyster Jim Martin accepts a Meritorious Service Medal from the Governor General of Canada
Click here to DONATE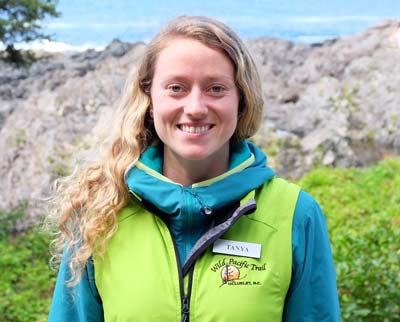 2019 Programs & Guided Walks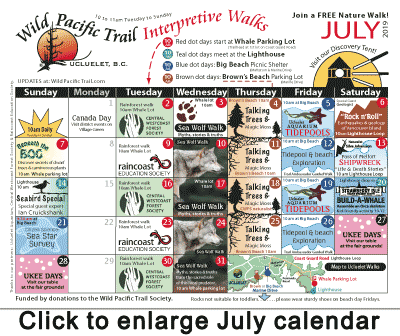 Join a free Interpretive Program at 10 am Thursdays through Sundays in May. Click the calendar for dates.
May programs:
Beneith the Bog on Sundays-- Discover the secrets of dwarf trees, carnivorous sundews and the unique plants that thrive above an acidic pool of water. This guided walk will help you explore the newest section of the Wild Pacific Trail. 10am: Lighthouse Loop Whale Parking Lot
Talking Trees and Magic Mosses: Thursdays
10am meet at Brown's Beach parking lot
Let's explore the suprising life of trees! Question: Do trees share food, communicate information and sleep? Learn about recent research that will change the way you look at trees, mushrooms, mosses and lichen. Drive just past Black Rock Resort on Marine Drive to join this NEW program.
Tidepools & Beach Exploration: Most Fridays
Let's explore the seashore! You never know what creatures we may find! Rubber boots or sturdy footwear is highly recommended. Meet at Big Beach picnic area, Matterson and Marine Drive at 10 am.
Seawolf Saturdays-- 10am Whale parking lot
Take a walk on the wild side! Investigate the lives of our local coastal sea wolves, find out what makes them so extraordinary and what you can do to help protect them! Bring your curiosity, questions and stories. Meet at the trailhead - first parking area on Coast Guard Road.
All events are sponsored by the trail society and supported by donations. Our Trail Ambassador will also staff a seasonal Discovery Tent sponsored by Tourism Ucluelet. Read more>
What's NEW ?
Discover the tiny world of our Bog Interpretive loop. As you walk the lighthouse Loop section watch for signs to the new BOG or the path to Inspiration Point.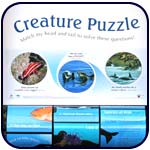 Discover fun children's Interpretive signs at Big Beach Park picnic area. Interactive displays and a child-friendly beach are available. Also learn about a 1900 shipwreck still visible on the beach! Bring a small toy for the children's geocache at the end of a fun scavenger hunt.
Read more >
Did you know, now you can see a live web cam of the lighthouse at ukeelivecams.com.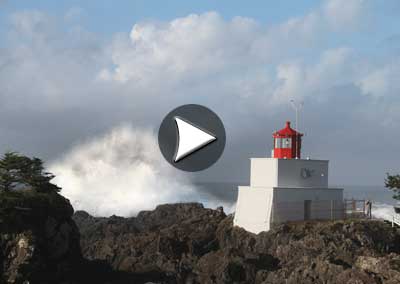 Follow us on facebook to learn about special trail events such as the Edge-to-Edge Marathon.