"Every corner is like streaming postcards." - Oyster Jim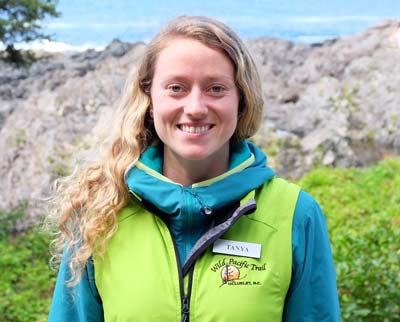 Programs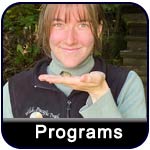 Our Trail Naturalist will be offering special events and programs this Fall, watch for notices.
Next March through September, join a free guided Interpretive Program nearly every day of the week.
All events are sponsored by the trail society and supported by donations. Read more>
What's NEW ?
Discover the tiny world of our Bog Interpretive loop. As you walk the lighthouse Loop section watch for signs to the new BOG or the path to Inspiration Point.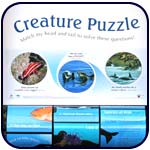 Discover fun children's Interpretive signs at Big Beach Park picnic area. Interactive displays and a child-friendly beach are available. Also learn about a 1900 shipwreck still visible on the beach!
Read more >
Did you know, now you can see a live web cam of the lighthouse at ukeelivecams.com. Map PDF download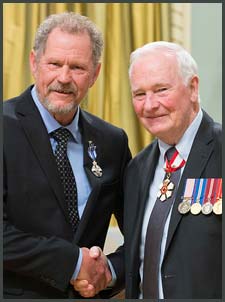 Oyster Jim Martin accepts a Meritorious Service Medal from the Governor General of Canada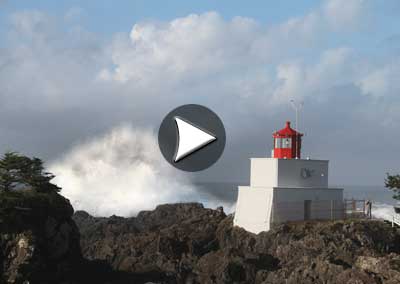 Follow us on facebook to learn about special trail events such as the Edge-to-Edge Marathon.
20th Anniversary Mini Documentary, Inspiring through Nature
Thanks to Lance at RTown for this emotional video depicting how one man's vision has inspired thousands of people.
Welcome to the Wild Pacific Trail
A walk on the Wild Pacific Trail will weave itself into your soul, whether this is your first visit or a daily ritual. Pick a bench to watch for whale spouts and seabirds, or join our trail naturalist for a free INTERPRETIVE WALK.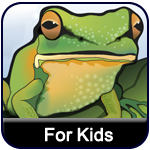 This easy, family-friendly trail traces the edge of reefs where shipwrecks, whales and vistas abound. You will be enthralled by Vancouver Island's dramatic beauty and fascinating interpretive signs will enrich your visit to Ucluelet's famous 9km trail network. A perfect destination for photographers, storm watchers, bird watchers and hikers of all abilities. Wheelchair access is available at the lighthouse area.
The trail can be walked in two main sections. Section one is a loop starting near the lighthouse (overlooking the Broken Group Islands of Pacific Rim National Park). Section two extends 5 km north from Big Beach Park. Then you can leave the wind-sculpted coastline to visit the largest trees in the area at Ancient Cedars grove. Breathe in the heady scent of a stand of trees over 800 years old!
Many visitors travel from great distances to experience this spiritual retreat. It is no wonder that a multitude of languages can be heard as you stroll past people relaxing on benches tucked into frequent viewpoints.
Storm Watching Season
As we learned on January 18, 2018 massive storm waves can damaged the trail (click here to see the video), so please respect trail closures during extreme winds or waves. As you walk coastal areas, notice huge beach logs left in the tree line. You will have a new respect for the power of the ocean. It is important that you stay on marked trails. Unexpected waves can sweep across coastal rocks even when the ocean looks calm, do not follow anyone into danger. Storm photos can be taken from the trail.
Weather: the entire trail enjoys a dense rainforest canopy providing a natural umbrella in any weather, so any time of year is a rewarding time to visit. Do not let a little fog, wind or rain put you off, many people prefer stormy weather for their walk. Click here for a MAP to the trail.
NEW Bog Interpretive Trail is open!
Visit the newest jewel in the Wild Pacific Trail's crown. Discover the secrets of dwarf trees, carnivorous sundews and the unique plants that can survive over a pool of acidic water. Note: this narrow trail floats on moss so it is bouncy in sections--people with poor balance might prefer the wider main-trail network. Click here to learn more.
Plan to attend Interpretive Walks next Spring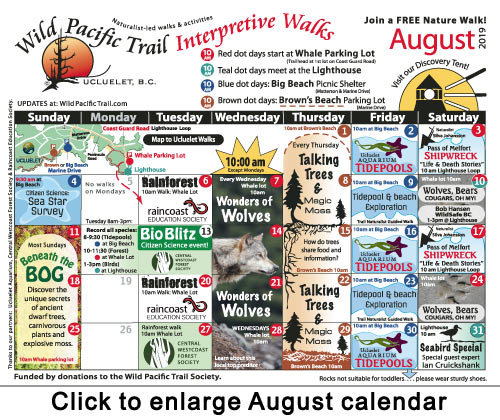 Click this sample calendar to plan your visit in 2020 or click here to learn MORE>
Walks are FREE, please donate to help keep these events available.
Thank you for your support! Contributions via CanadaHelps, donation boxes or mail will be used to build new trails and fund interpretive walks.
Click here to learn more about donations to the non-profit trail society.