"Every corner is like streaming postcards." - Oyster Jim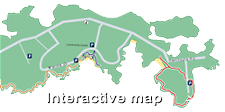 ---
Quotes from rave reviews:
Many THANKS to everyone who has posted rave reviews!
"My family loved this trail. A must see when in Ucluelet. "
"Easy trail with fantastic vistas. I have walked it in both a sunny warm winter day and in a windy winter rainy storm. I think I prefered the storm!"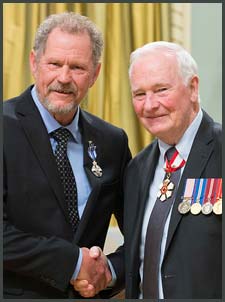 Oyster Jim Martin accepts a Meritorious Service Medal from the Governor General of Canada
Click here to DONATE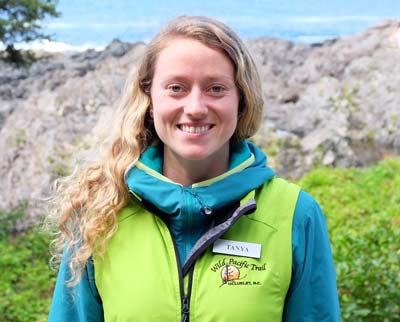 2018 Guided Walks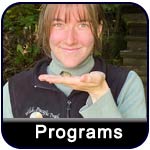 Join a free Interpretive Walk at 10 am from June through December.
All events are sponsored by the trail society and supported by donations. Our Trail Ambassador will also staff a Discovery Tent sponsored by Tourism Ucluelet. Read more>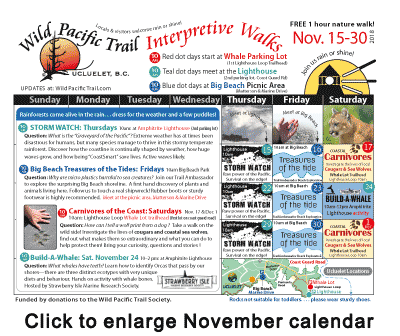 What's NEW ?
Discover the tiny world of our 2018 Woodland Bog Interpretive loop, or visit new vistas at three newly constructed viewpoints in He-Tin-Kis Park. Just walk the lighthouse Loop section and you will find the new BOG or the path to Inspiration Point.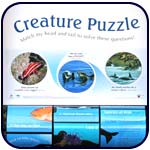 Discover fun children's Interpretive signs at Big Beach Park picnic area. Interactive displays and a child-friendly beach are available. Also learn about a 1900 shipwreck still visible on the beach! Bring a small toy for the children's geocache at the end of a fun scavenger hunt.
Read more >
Did you know, now you can see a live web cam of the lighthouse at ukeelivecams.com.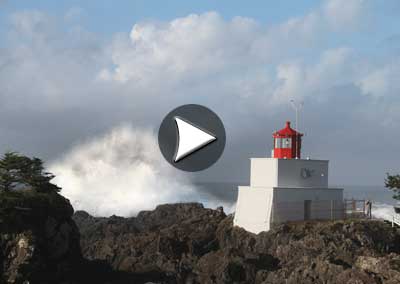 Follow us on facebook to learn about special trail events such as the Edge-to-Edge Marathon.