Free Interpretive Walks !

10 AM daily this summer
The Wild Pacific Trail is a unique outdoor classroom that offers incredible opportunities to connect people to nature. Easy to walk, one hour programs aim to engage both visitors and local communities. Topics range from natural to cultural history. Every walk is flexible so you can ask questions.
Lighthouse Loop interpretive walks
2018 summer walks start from the Whale parking lot at 10 am
(Lighthouse Loop Trailhead). If you reach the lighthouse you have driven too far.
Friday walks start at the picnic area at Big Beach Park.
Program descriptions:
FORCE OF NATURE: Sundays
10 AM Lighthouse Loop Whale Parking Lot
Join us as we explore the extremes that come with living on the coast, and how species not only survive, but thrive!
Visit areas damaged during extreme winter storms--you will gain a new respect for the power of the ocean.
RainCOAST Walk: Tuesdays (biweekly)
Question: What impact does the sea have on the rainforest? How do the sea and the land shape one another? Join Raincoast Education Society naturalists alternate Tuesdays to share insight on coastal interactions.
10am: Meet at the Lighthouse Loop Whale Parking Lot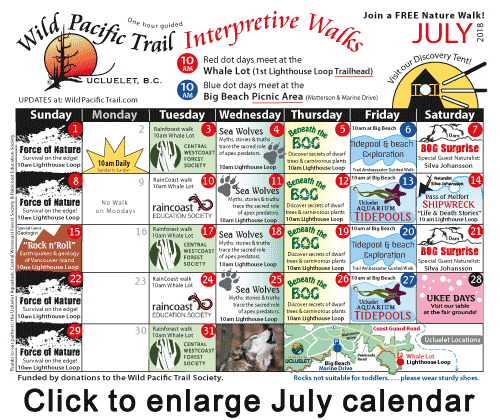 RAINFOREST Tour: Alternating Tuesdays
Question: What makes old growth and second growth forests so different? Why is the rainforest in such a small area?
Join Central Westcoast Forest Society's guide to share forest and wildlife insights. Restoration is our passion!
10am: Meet at the Lighthouse Loop Whale Parking Lot
Sea WOLVES: Wednesdays
Take a walk on the wild side! Myths, stories and truths trace the sacred role of fascinating apex predators.
10am: Meet at the Lighthouse Loop Whale Parking Lot
Beneath the BOG: Thursdays
Discover the secrets of dwarf trees, carnivorous sundews and the unique plants that thrive above an acidic pool of water. This guided walk will help you explore the newest section of the Wild Pacific Trail. 10am: Lighthouse Loop Whale Parking Lot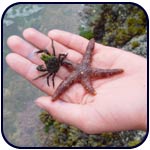 TIDEPOOL DISCOVERY with the Ucluelet Aquarium: Fridays
Meet at the picnic area at Big Beach Park 10 am.
Back by popular demand. Join a fantastic tidepool exploration at Big Beach on biweekly Fridays led by two Ucluelet Aquarium Guides starting in June. Gumboots or sturdy shoes will protect your feet from sharp rocks, please avoid sandals!
This walk inspires respect for unseen creatures and the impact of plastics on the ocean. This tour is not suitable for toddlers due to the rough rocky terrain, small children must be supervised by an adult please.

Alternating Fridays our Trail Ambassador will explore the same beach and pools if tides allow. Bring your curiosity and walking shoes.
SPECIAL GUEST SPEAKERS: Saturdays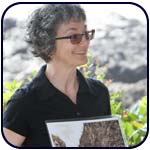 Three walks by Silva Johansson are offered this month!
BOG SURPRISE August 11 and September 1st: Enjoy a guided walk into the unique and strange world of a bog with an expert guide. Magical insights into carviverous plants, explosive spores and why wetlands are the heros of our planet.
SHIPWRECK of the Pass of Melfort August 11th: Silva Johansson leads walks to the site of this tragic shipwreck. History comes to life in the story of the sinking of the Pass of Melfort -- the tragic event that inspired the building of the lighthouse. Learn about the wild storms and coastal geography that doomed so many ships and survivors in the "Graveyard of the Pacific".
In the Spring you can attend her indoor multi-media shipwreck presentation. Watch this page for updates.
Guest speaker Karen Topham:
ROCK n' ROLL August 18th: learn about rocks, earthquakes and coastal geography from a guest geologist.
Where did Vancouver Island come from? Were there dinosaurs here? Why are the rock black?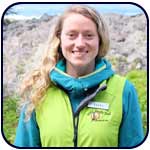 Visit our Discovery Tent at the lighthouse all summer
The trail society sponsors a naturalist to welcome you to a Discovery Tent at Amphitrite Lighthouse five days a week! If you miss the 10am program your questions will not go unanswered. Start your walk at the whale parking lot trail head and gather your questions as you walk. If the naturalist is off duty interpretive signs answer frequently asked questions.
In order to ensure accessibility to everyone, summer programs are offered at no charge (no admission or parking fees). These programs depend on donations from visitors.
We are grateful to program experts such Silva Johansson, the Ucluelet Aquarium the Raincoast Education Society, and Central Westcoast Forest Society for their expertise. The trail society sponsors these walks and networks with the District of Ucluelet.
Interpretive signs are also a great way to learn year round:
— The new Bog Woodland Interpretive Loop
— Terrace Beach First Nations Interpretation