"Kids are going to love this!" - Oyster Jim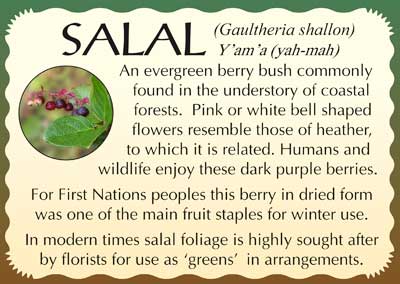 Terrace Beach Interpretive Trail
Parking
Parking is available at He-Tin-Kis Park, also the trailhead for Terrace Beach. There is a toilet at the parking lot but no running water.
Location
Terrace Beach Interpretive trail traces the scenic shoreline. The headland to the north is impassable.
Welcome to an ancient and living culture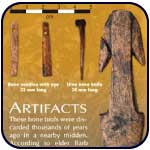 The Wild Pacific Trail is built on the traditional territory of Yuutu?it?ah First Nation, a part of the Nuu-chah-nulth First Nations.
As you walk the trail imagine First Nations villages, harvesting camps on beaches and cedar canoes working offshore.
For thousands of years First Nations have inhabited this area, using local sites in seasonal rotation to follow such resources as salmon and herring runs. Abundant shellfish and wild plants such as salal berries formed an important part of the coastal diet. Cedar trees were also used for shelter, clothing, carving and tools. All these practices adhered to hahuuli, a system of resource ownership and stewardship. The rich biodiversity of the Pacific Rim supported an estimated 10,000 Nuu-chah-nulth in this region.
To learn more visit our Terrace Beach Interpretive Trail at the site of an ancient canoe beach and midden at least 5,000 years old. Be sure to read the small plant plaques which discuss traditional uses of many plants along the trail. Signs in this area were developed in partnership with Yuutu?it?ah elders the late Barb Touchie ,Vi Mundy and Bob Mundy.
The Kwisitis Visitor Centre in Pacific Rim National Park Reserve has an extensive museum well worth visiting with artifacts, stories, videos, and a full size whaling canoe.
See these links: Yuutu?it?ah First Nation | Kwisitis Visitor Centre