"Inspiring through Nature" is our motto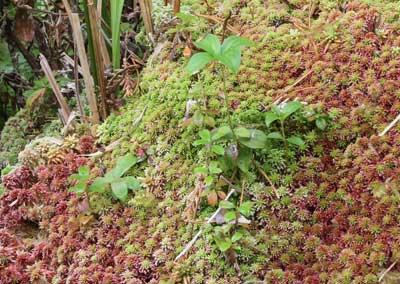 Self Guided Tour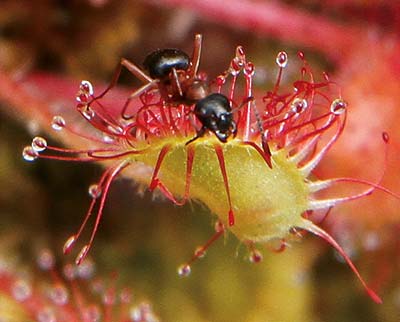 Sundews are a carnivorous bog plants.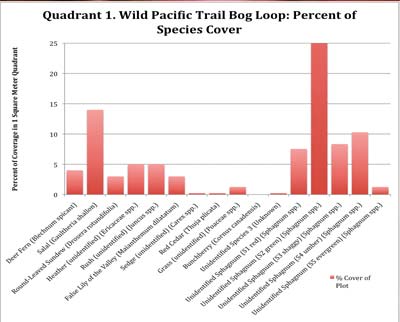 CLICK this image of a monitoring study in the bog to enlarge.
Thanks to the CBT for funding Bog Interpretive signs!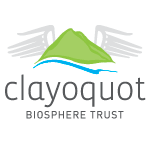 Please donate to future trail projects by clicking "Donate Now" on this page or by mailing a cheque to:
Wild Pacific Trail Society, Box 572, Ucluelet, BC V0R 3A0 Canada
Woodland Bog Interpretive Trail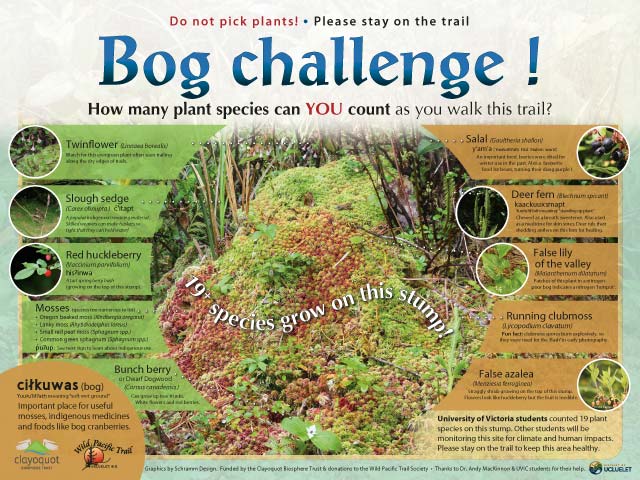 The bog woodland interpretive loop is a surprisingly beautiful and fascinating exploration. 11 Interpretive signs will guide you through this special ecosystem, plan time to learn how plants and animals have evolved to live over a pool of acidic water!
Thanks to Oyster Jim for designing this clever trail hand-built to preserve and highlight features of this special wetland. This trail is constructed like a narrow grave-topped raft, so it is bouncy to walk on. Be advised, visitors with poor balance may not feel steady.
Please take special care on this trail to avoid damaging the sensitive plants in the bog, footprints take years to heal.
Thanks to Andy MacKinnon /the UVIC Field School for their help in research and monitoring, and the Clayoquot Biospere Trust for sign funding.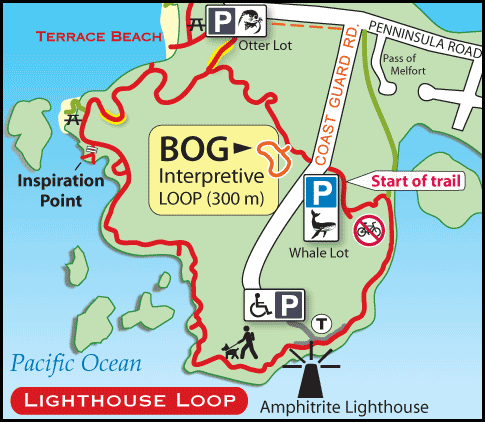 LOCATION: Start at the Whale Parking Lot on the Lighhouse loop section of the trail. Turn left at the trail map sign and cross Coast Guard Road. Click the map above for a printable PDF of this map.
Thanks to the Clayoquot Biosphere Trust, the District of Ucluelet and countless donors over the years who have made this trail and educational signs possible.